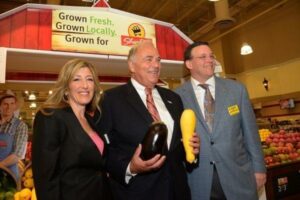 Brown's Super Stores has officially opened the doors to the new ShopRite of Fox Street.
Brown's Super Stores officials hosted a grand opening on Thursday morning that drew politicians and civic leaders.
The 71,000 square foot supermarket anchors Bakers Square, located on the former Tasty Baking Factory site in the Allegheny West section of Philadelphia. The new store has created more than 300 jobs for local residents.
"We are thrilled to be joining this community, which has been without a supermarket for more than 20 years," said Jeff Brown, president and CEO of Brown's Super Stores.