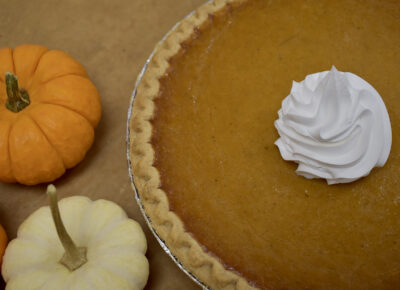 Order our sweet potato pies online!
Order Now
Visit our Bakery for all of your special moments in life! With baked goods for birthdays, graduations, holidays, and family events, our bakery is sure to provide you with everything you need for a celebration you won't forget. We offer a wide selection of sweets ranging from gourmet cookie platters to decadent cakes and cupcakes– there is something available for everyone! Made with the best and freshest ingredients, our offerings can be found on ShopRite's Order Express website and can be made customizable for any occasion.
One of our most popular and well-known items, our Brown's Chef's Market Sweet Potato Pie, is a staple item in all of our stores. Made from scratch every day, our Sweet Potato Pie will remind you of a fresh, homemade treat. Our pies are now available on line and can be shipped to other states. Our Bundt cakes are also available in all stores and are store baked in a number of different varieties for every sweet tooth. Visit one of our stores or order yours online today!
---