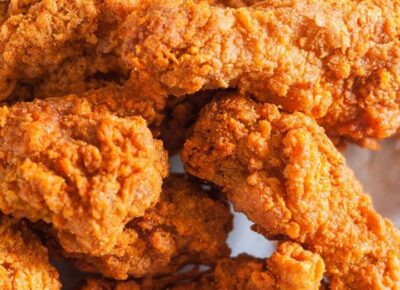 Brown's Chef's Market features a Southern Fried Chicken that will leave you licking your lips! This enjoyable meal is crispy and crunchy with the perfect seasonings.
Made fresh throughout the day, our Southern Fried Chicken is hand-breaded and cooked in trans fat-free oil, giving it a crispy, tangy, fresh taste – just like they make down South!
Our chicken is NAE – No Antibiotics Ever, and can be purchased in quantities of 8, 48 and 96 pieces. Perfect for get-togethers or memorable family dinners.
---